Fluid situation
07 November 2014 - Comments
This week has largely been about projects and viscous fluids, of all things.
Viscous Fluids
So I had one of those moments, where you realise your idea for a 'simple' project wasn't so simple after all! In this case, the project in question requires a high viscosity fluid.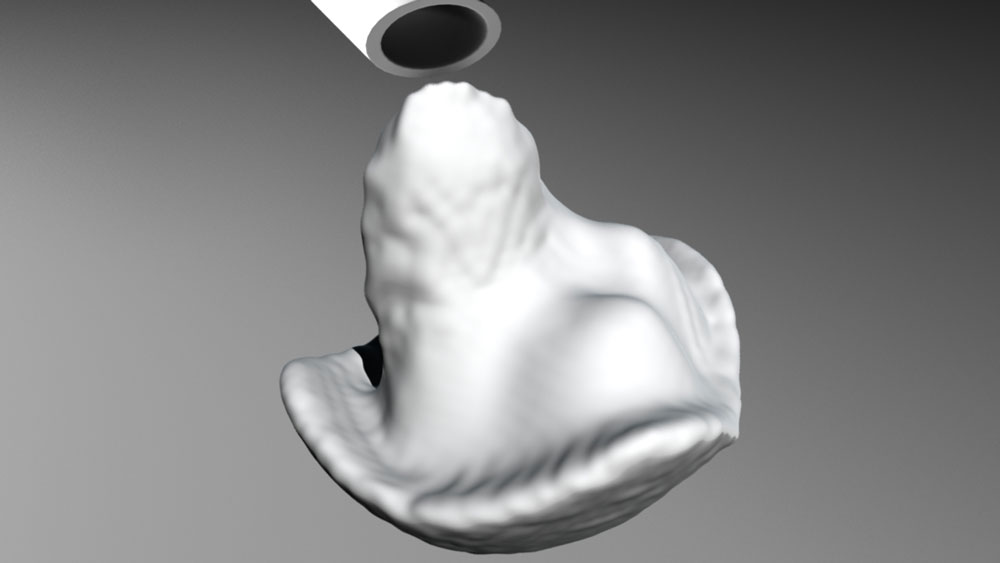 Unfortunately, viscous fluids are not one of Maya's strong points. It's not so much that it can't be done in Maya, more that there are tools better suited to the task.
So as well as wrangling Maya fluids to get a solution I've also been investigating Realflow.
Realflow has a very clean user interface. Arguably a much easier task to achieve given its feature-set is a small fraction of Maya's. However, it still feels like a joy to use.
I've only run a few basic test sims, but it seems like a great product and is very intuitive.
Feature Film Destruction in Maya
On Monday I'll be starting the GCWorkshop Feature Film Destruction in Maya course, which I'll be doing for the next couple of months.
It is arguably a little off topic training-wise; as I'm not anticipating specialising in VFX. However, I think the expert dynamics workflows and techniques covered in the course should be widely applicable outside of destruction projects.
So I'm hoping that it will be useful and a great experience.
Projects
I'm hoping to be able to sign-off the fluid elements on the current project shortly, which would just leave me with some character modeling and animation remaining. I'm really keen to finish it asap, and hoping the destruction course isn't too much of a distraction. Time will tell.
Tags: Journal
---
comments powered by

Disqus